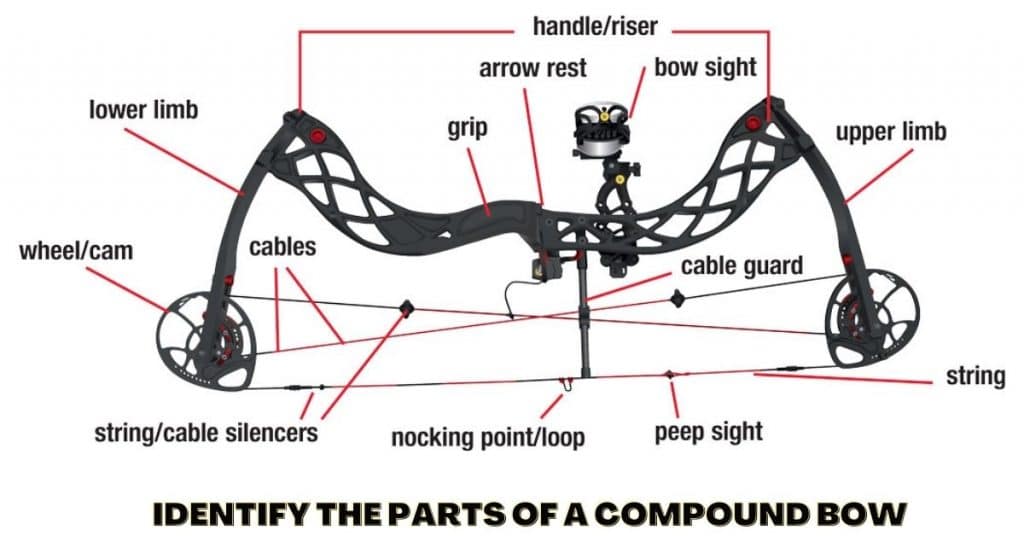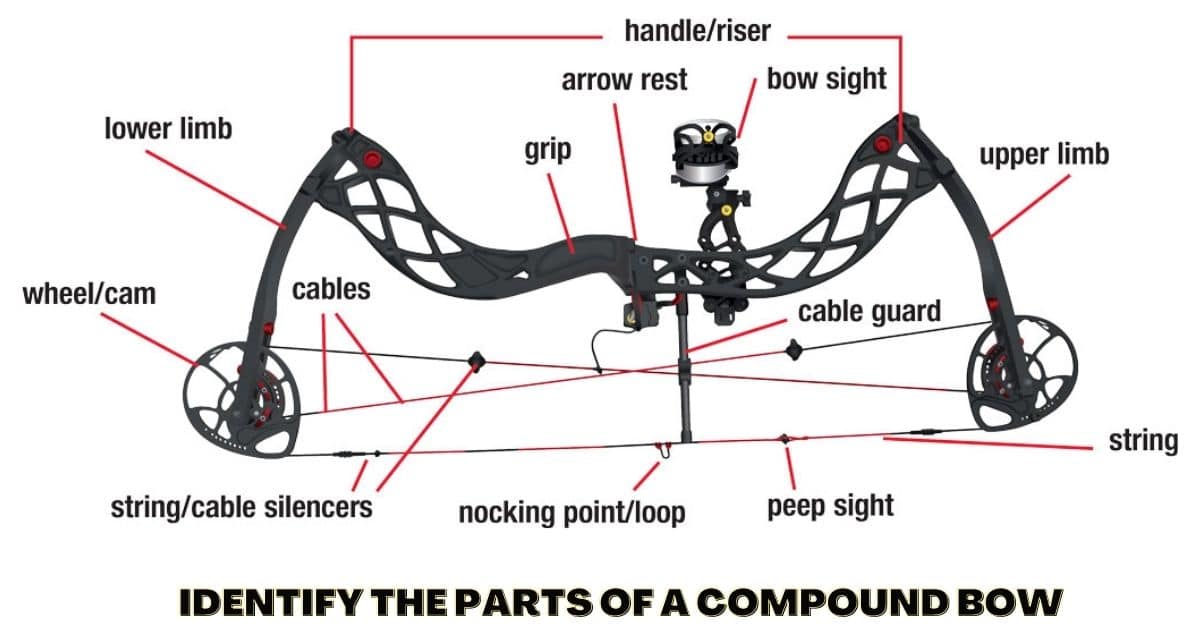 Compound bows are the virtuous bows ever. If you are a hunter or an archer then you must know its worth. Being a beginner there are so many things you need to know about the compound bows.
Its parts, functioning, handling, and many other things you need to figure out. These bows are different from that of normal or routine bows. It has different functioning and different procedure of working.
Moreover you might have noticed that traditional bows requires and demands proper skills and good strength to shoot perfectly. All you want is practice and develop skills with that.
But in the case of compound bows, they do not require much of your energy and also it offers you more accurate results. The speed is also very classy and amazing.
Additionally there is no need of spending so much time on them. It is easy to get your hands on that faster than the traditional one. But still you have to practice that since;
Hunting is a tricky task and without practice you cannot achieve your goals!
Compound Bow Parts:
Many of the hunters up there are very serious about their bows and they are very conscious towards them. The main reason behind this is that a bow is what they use in their work. For most of them the bows are the doorways which take them to the career of hunting.
You might have tried traditional bows but these compound bows are bit different and more advanced in design. Instead of going for old bows these bows are more in demand and easy to operate.
So, many of the archers consider it as the right thing to begin with. But at some point they do try traditional ones just for the experience. These bows are comparatively easy to handle and control than the traditional long or recurve bows.
Moreover these compound bows have comparatively more moving parts than the traditional long or recurve bows. So, many of the archers consider it more comfortable to use especially for the first time or in the beginning.
Having the proper knowledge and understanding of the parts of compound bows is again not that difficult and hard. Many of the sellers can also tell you about the usage of different parts and also their names.
Let's talk about some of the major parts of a compound bow;
Bow mounted quiver:
So, basically a bow mounted quiver is a container where arrows are kept other than this bolts and drafts are kept in it. Previously the quiver was tied up with archer's body and he use to keep the javelins, arrows, bolts and other stuff like this.
But now in this modern world where everything has been modernized the quivers are also shifted to a new place.
Yes, isn't it interesting?
Indeed it is, in today's bows the quiver is attached to the limb of the bow. There are some clips attached to it where the arrows are kept safely. These quivers are direct attached to the bow which is a good thing.
Moreover it does not bother the archer to hold things on his back in the quiver, rather now it is so simple for the use.
Riser:
Riser is the central part of bow where there is grip to hold the bow.  These are mainly made up of aluminum but not in all cases it can be made out of carbon. Carbon is a good option for making the riser because it lessens the weight of the weapon throughout.
The arrow sight is mounted to the riser as well. Not only the sight rather many other accessories of the bows are mounted to its rise, such as; arrow rest, stabilizer, quiver, etc.
Limbs:
A limb of a compound bow plays a very valuable and vital role in its working. These are the flexible planks made up of fiberglass. The main location of these limbs is the top and bottom of the bows and also at that point it is attached with the riser.
So basically the limbs perform a much specified function while shooting arrows. It stores the energy which is generated by the pulling of bow string. There are many kinds limbs styles comes with differently designed compound bows.
You will find parallel, split and solid limbs in a bow more or less. The split limb is directly attached to the rise and there are two thin limbs in construction. But on the other hand the solid one is made up of only one in construction.
The split limbs are the shock absorbents and considered to be more durable than the other one.
Now coming towards the parallel limbs, these are mostly found in the hunting bows. The parallel limbs help in better shooting of arrows. It is very quiet and interestingly there are very less recoils are there in it which is good while releasing the bowstring.
Cams:
Cams are the disks which are connected with the limbs in the end of them. These are oval in shape. These cams are very efficient workers and it makes up the whole system work. In traditional bows you need to pull the string because the more you will pull it the harder it will pull back.
Cams are what make a compound bow a compound bow!!!
So the energy is stored in this part of the bow and it manipulates with bow's draw weight. There are so many types of cams up there. Some of them are hard, soft, round, hybrid and single cams.
Every type of cam has its own importance and advantages. Such as if we see round wheel cam then it is famous for making the slow speed for arrows. Additionally the round wheel cams are more accurate than the other ones.
Moreover the other cams like hard cam are used difficult to maintain because they produce fast speed for arrow.
System of Cam:
The wheels used in compound bows are said to be the individual wheels and it deals with how they work together. Mostly there is only single cam system but mainly there are four types of these cam systems which are single cams, twin cams, hybrid cams and binary cams.
Single cams are easy to handle and maintain and also these are commonly used by many of the archers out there. If you are planning to start bow hunting then go for the single cams in compound bows.
Nocking loop:
These are the plastic based part of the compound bows. The nock is a very small but important part of these kinds of bows. Nocks are called the attachment place or points where in a bowstring arrow is kept.
It actually grasps the bowstrings and avoids the arrows to separate from the bowstrings. Moreover the nocks are made up of plastic which is why they might get damage so it is important to keep check on them.
If in case the nock get cracked or damaged for whatever reason it will affect the shot. The reason behind this is that it would not be able to retain that amount of energy in it. Hence it will give a missed shot or a dry fire which is not acceptable.
Grip:
The grip is from where you are supposed to hold your bow. Holding a bow in a right manner also needs practice and perfection. You need to hold it in a way that it should produce minimal torque.
A good grip is necessary at any cost; else it can affect your shot in accuracy. You should point your thumb towards your target and fingers on the front of your bow it is the right way to hold a bow.
To imply efficiency, relax your hands to have a good grip!
Bow string:
Let us now talk about the bowstring which is again an important element and part of a compound bow;
This is the thing which helps you to launch an arrow. Bowstring is what helps you in releasing your arrows in right direction with the amount of energy in it.
Previously the hunters or archers use original strings but now in this time many man made strings are available which performs its work efficiently.
Cable and cable guard:
Cables and cable guards are also the parts of compound bows. It connects the other parts as well and especially cams to other cams. These cables are secured by cable guards.
These guards are mostly made up of fiberglass and it mainly keeps the cables away from the center or middle of the bow so that it should not interrupt while shooting the bows.
Cable slide:
The cable slide has a crucial role to perform. It is basically made up of plastic and found attached with the cable guard. It mounts the cables and helps the cable guards to keep them away from the path of the arrows.
Arrow rest:
This is the point where the arrows actually rest before shooting. It helps to give support to your arrows where you prepare them to release. There are many kinds of arrow rests up there.
For a compound bow these arrow rests are very important and crucially used. It supports the arrow and in meanwhile you can adjust the shot with your choice.
Moreover it gives you the time to focus on the placement and setting the direction of the arrow where you want to shoot it on your target. You can focus on your target without any interruption.
Stabilizer:
Not every compound bow has a stabilizer. It is considered to be an optional part in a compound bow. It main focus is to keep the weapon steady when it's the time to shoot.
Moreover this can reduce the vibration which may cause problem while shooting accurately. It can help you if you have it there in your compound bow and also it reduces the sound of the arrow shooting.
FAQs:
1. When should the wheels and cams be lubricated?
It is good if you take care of your tools in daily basis because it will be going to help you in maintaining them in a longer run, otherwise once a week is a must at any cost.
Moreover if you use it daily then clean and lubricate it daily. And if you use your bows once a week then you can manage it according to your use and convenience. Use good products for this purpose such as wax or oil whatever you are planning to use it should be best.
2. When should you wax the bow strings?
In regular basis you can apply the bowstring wax on the strings. But make sure to use it in a medium quantity you just need a small amount of wax for daily use. If waxing on daily basis is not possible for whatever reason you can do it once a week which is must.
Moreover if it is frequently used then it is upon you how you can maintain its working and efficiency so for that you need to take care of your bow and its parts. Make sure you take and use high quality products for your bow's maintenance.
3. How to choose a correct arrow spine?
It is important to know about the right thing you want to pick up for you. To choose a correct arrow spine you need to know the qualities of the spine and also after that you can consult to a brand and the features they offer.
Check the draw length and draw weight of your bow and by consulting with the charts you can select a perfect spine for your bows.
Conclusion:
Archery is no doubt a very famous thing which is coming from a long time. And with the passage of time it is getting more advanced day by day. New tools are coming in front which is a good thing for the hunters and archers.
New techniques and newly designed models are being introduced by the manufacturers. All of the new items are complex in designs but easy and convenient in use which is going to help in longer run.
Moreover with this article many of the possible things are being explained in detail especially all of the parts of compound bows are described in simple way which will surely help you!