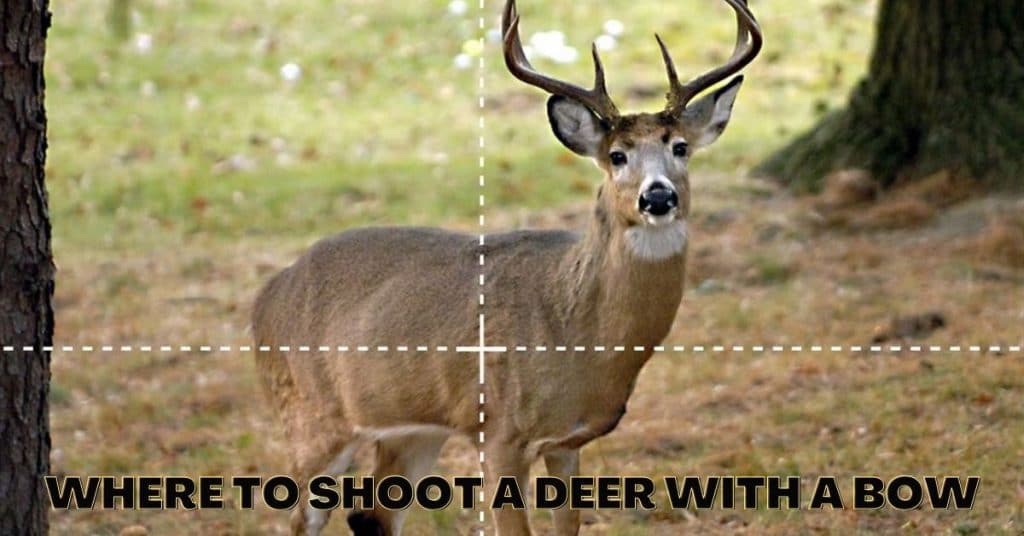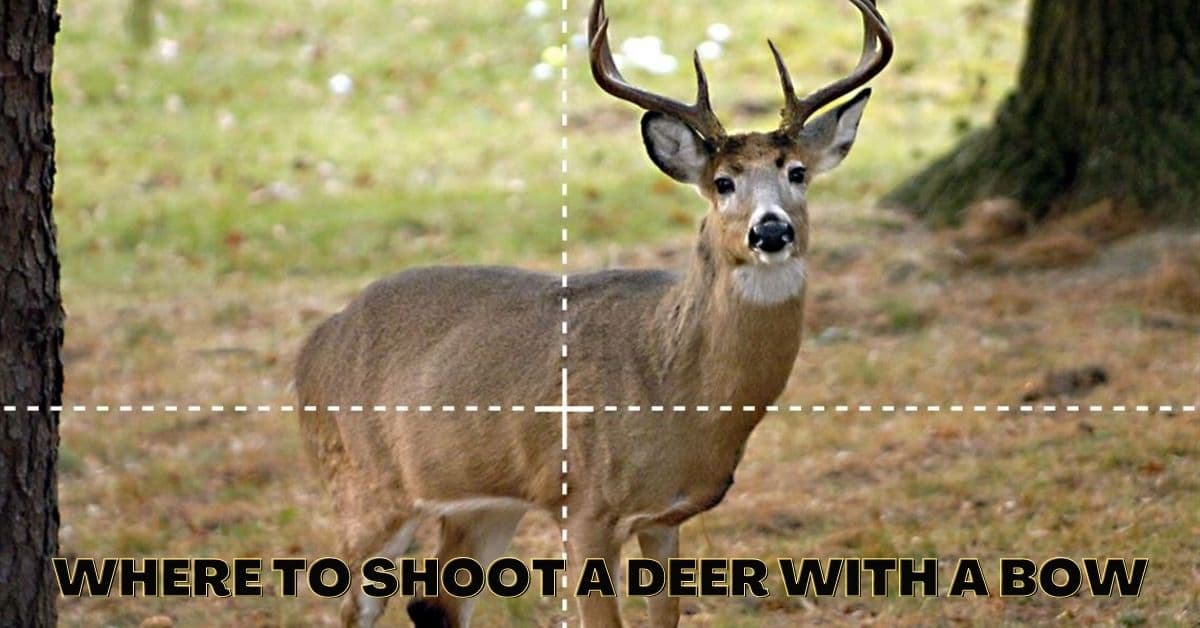 Many people already know about bow hunting. But if you don't know anything about it you've come to the right place. I am going to tell you everything you need to know before you start. This is going to be a piece of cake after you have gone through this.
Selecting a Right Bow First:
If you are buying a bow the first time to hunt a deer is careful with your choice. I will suggest a compound or a recurve bow.
Usually, people who are starters like you take a compound bow to hunt which is a nice and good bow. So if you are looking for a starter bow you can definitely pick a compound bow for the job. As it will be better than the recurve bow and you are a starter.
Deer Hunting with a Bow:
Deer hunting is a very interesting thing to do. Many of the hunters go hunting deer. Especially the whitetail deer are mostly liked by them. They look for some good tips and tricks to accomplish their mission and see what can help them more in choosing a perfect shot.
Let's talk about shots!
Shots need to be perfect otherwise you cannot reach your target. Most of the hunters look for a better place to hide and hunt them. There are so many places to hide but most of them prefer to hide behind a tree trunk or the long bushes.
The real work starts when you prepare your bow. Preparing a bow needs practice and some special skills to draw it in the correct order. And at the same time, you should also make sure that the deer cannot find the clue for your presence.
That sounds tricky!
Another important thing which a deer hunter needs to keep in mind is that he should make sure of his protection. It is necessary to take some safety measures it will lessen the chances to be harmed in any way.
Interestingly many of the deer hunters use a specifically made blind conceal which is used for their safety. Moreover, you can use it too if you are on the ground. This will let you see through it and also you can also shoot through it.
But not everyone can use it simply if you are planning to use it then try it before hunting at least once. Adjust your bow nicely and be confident while shooting your target through this blind mesh.
These blind meshes are easily available at all archery stores and if they are making your work easy then what is wrong with investing in them.
Broadside:
This is one of the most used shots by the hunters. Most of the hunters try this shot because of its proficiency and accuracy. You can shoot a broadside shot when the seer is standing right in your perpendicular direction.
This hits really affectionately and perfectly that you are done with your one deer at the first shot. This angle is the best option for hunters to shoot deer on. Moreover, we call it the base for the other shots.
A good hunter visualizes the right shot. You can similarly divide the body of the deer by just looking at it. And after this, you have to prepare your shot and simply release the arrow.
There is another interesting thing we have brought your way. Being a hunter when you are visualizing the shots it is necessary to keep your eyes on the movement and the position changing of the deer.
Additionally, the movement and changing direction of your target deer play a vital role as well. Hide wisely and keep adjusting your bow at the same time.
Straight away:
Another point where you can shoot the deer is by using a straight-away shot. We also consider it to be the most ethical option to hunt a deer with a bow especially.
This can be taken as an option if the deer is not facing you rightly. You can shoot it straight away. Basically, there are hard muscles in their neck so arrows cannot penetrate directly.
For this reason, a good hunter needs to be a bit patient and should wait for other opportunities to come. This is an effective point to hit if possible for the hunter.
Quartering away side:
If the deer is facing towards you but at the time of releasing an arrow it changes or moves from its place. The quartering away side is most favorable at such conditions. These are the most preferred shots.
It is the point where your arrow may hit the deer's lungs because it depends upon how the deer moves from one place to another.
Hitting at this point is really nice and effective. After you hit the quartering away side there are very few chances for the deer to recover. This tells that your hunting shot is just perfect.
It is the place in front of the right shoulder. It can be a perfect shot if you focus because this is the easiest shot and does not need more effort.
Up/Down hillside:
If you find the deer at inclined planes then shooting them becomes more different than the normal one. You need to keep the shots up or downhill. As a beginner, this can be a big problem for you.
But stay consistent!
Respectively adjust your bows and relax while shooting your arrow. Spot the point by visualizing the deer in the same way. After you spot the shooting point just adjust the arrow in a way that it actually hits the point without going off it.
Try to hit the elevated points because at inclined planes the shots may get missed sometimes. If you try to keep steep angles then this can be a bit tricky task.
Quartering towards side:
If a deer is right in front of you and also facing towards you then you may not miss the point at any cost. This can be proved to be an ethical shot as well. You can hit the deer if it slightly turns towards you.
Try not to hot bones because you will get nothing in that case. Try to avoid the bone part and focus more on visualizing and dividing the parts of the deer to shoot.
If in case your arrow hits the bones of the deer then it will not go into its chest cavity and due to this, you can miss your target.
The base of skull side:
The base of the skull side is the side where you can hit an arrow on a deer because it is the weak spot. This being a weak spot can kill the deer at the point. It is where the neck and headshot combine.
If you are a beginner try to hit this spot because it is very effective and easy to target. This is a very good point to hit a deer.
This spot is between the neck and head which makes it a very sensate point. But take care that you should not miss the target else it will not be a good thing for you.
This is the perfect point because there are fewer chances for your deer to escape. If you hit accurately it will be a perfect thing for you as a beginner or professional hunter.
Some pass-through shots:
If you are a good hunter then you must know everything which a beginner should go for. But if you are a beginner you need to look at the shots really precisely. Otherwise, you will never be able to succeed.
Many of the professional hunters do these pass-through shots. They know where they will get the right point to cross their arrow from. In this shot, the arrow touches the deer's body from one point and comes out from the other one.
Isn't it amazing?
To become a good hunter you should know the exact place and trick to shoot your bow,
Something more about Deer:
Deer are very active animals. They can sense every negative thing around them. Like many other animals, they are hunted on regular basis in different parts of the world. If you have ever planned to go hunting deer then you must be aware of their behaviors.
These beautiful creatures can also sense hunters which are strange. From then on they start noticing the small things just like moving bushes, etc. you just step up towards them and they are ready to run away.
This nature and unique quality mostly save them from hunters. But still, deer hunting is not that tough if you work wisely. If you know all these things then there could be some strategies to get them trapped.
Moreover, you can trap them in so many other ways as well!
Let's figure some interesting points regarding these deer. Their sense of smell is what gives them clues about presence. If you know how to tackle this issue then you will be easily sorted.
Check the direction of the wind and then take the other further step. This will make you hunt them undetectable.
The deer are very fast in speed so it is quite difficult to place a better shot but you can try again. In the case in case you do not get a perfect shot then you must keep practicing and trying all time.
There are very few things that a hunter can miss but a prey cannot!
You can use things die to which the deer cannot detect you or they do not get the clue of your presence.
FAQ's:
1. What things are important to have while hunting a deer?
Hunting a deer is not an easy task. These creatures are really fast and active. Due to this reason, many times the professional hunters also lose their targets. Firstly you need proper tools which you are perfect at using.
After that, you should look for a better place to hide. You can go for long bushes or the big tree trunks. They will help you a lot in this process of deer hunting.
Hide properly and then try to adjust your target on point and shoot. In this way, you will be sorted at any level. You can also go for other things which can help you do this amazing task.
2. Is bow hunting deer is better than gun hunting deer?
Both of these types of hunting are fine and pretty good at their places. This is difficult to state one of them as the best one. If you see both of them require different types of skills. Moreover, the bows require practice and different skills and learnings.
It is important to keep different shots at both of them. Both of them are different and need different practices.
3. Which is the hardest deer to hunt?
Most hunters say that hunting is not a difficult thing. But still, there are some of the things you need to keep in mind. Moreover, they mentioned some of the deer which are difficult to hunt as compared to the others.
So, mule deer is the one which is a bit difficult to handle and cooperate with. They require extra patience and skills because these are really fast in speed. You can miss the shot easily because of their unique behaviors.
This is why they are considered to be the most difficult deer to hunt.
Wrapping up:
All over the world, so many people love hunting deer. They take all of the required weapons. Only those hunters succeed who have the proper knowledge about the bows and the shot tracings. And after all;
The taste of success and meat is just unexplainable…!!
Most hunters use broadside shots for hunting deer as it is the most accurate and easy one. This mechanism of perfectly shooting a deer on the right spot is very interesting and needs competency and effort.
Every shot should be perfect. This can help you out throughout the hunting career.
This article has all the required things a hunter needs to know. For beginners, this will be lifesaving and extra interesting.
So now grab your bows, pack your tools and you are ready to hunt a deer!